Multiplication Table 1 to 20: Mathematics as a subject requires a lot of effort from everyone be it parents, teachers, or kids. Teachers have to make sure that every child knows the basics of the subject and understand them easily. Parents ensure that their child is getting the best of education and children have to understand, learn, and remember all about the subject including numbering, table charts, multiplication etc. Multiplication is an important topic that children have to understand and learn in elementary classes.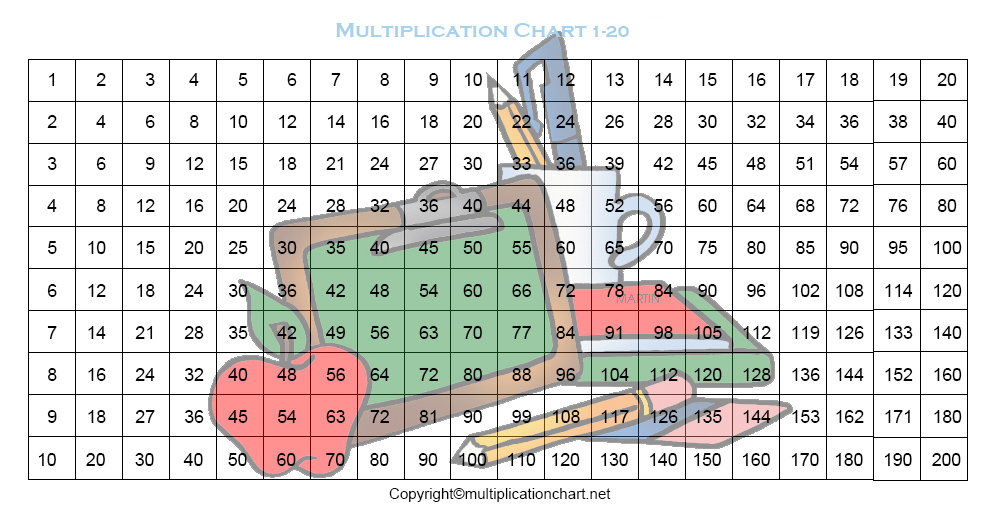 If you are looking for more charts, check out here:
It is basically a process of multiplying two or more numbers and the result is the sequence of numbers we get from the multiplication.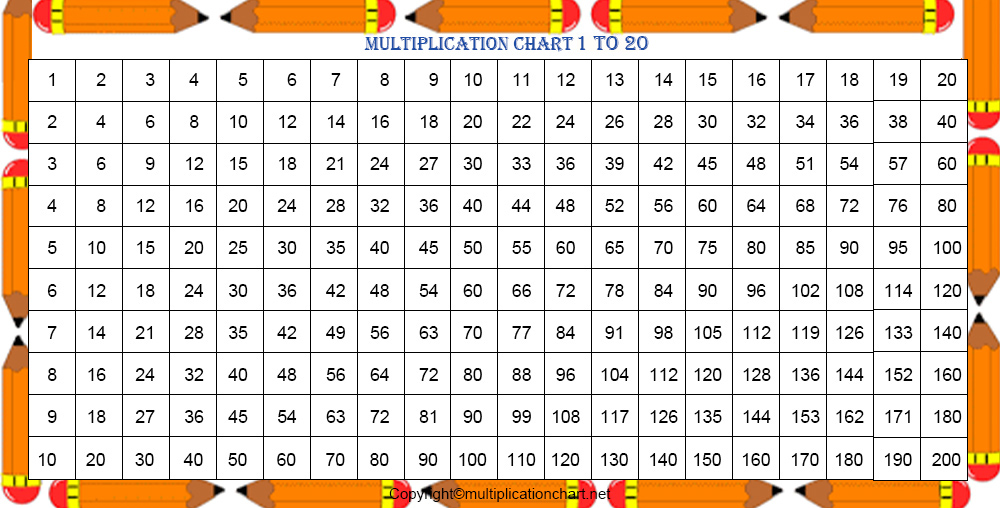 Multiplication Table 1 to 20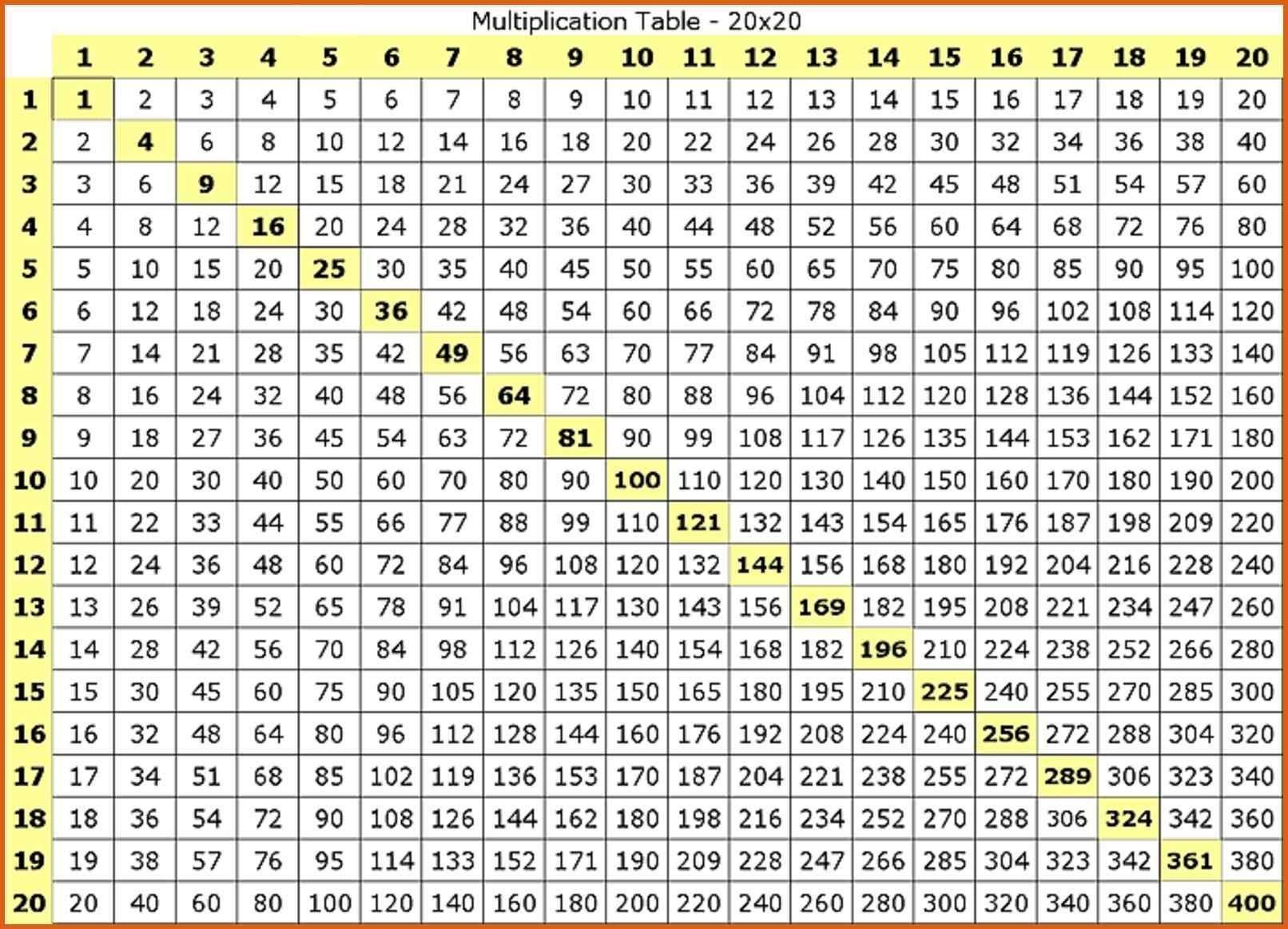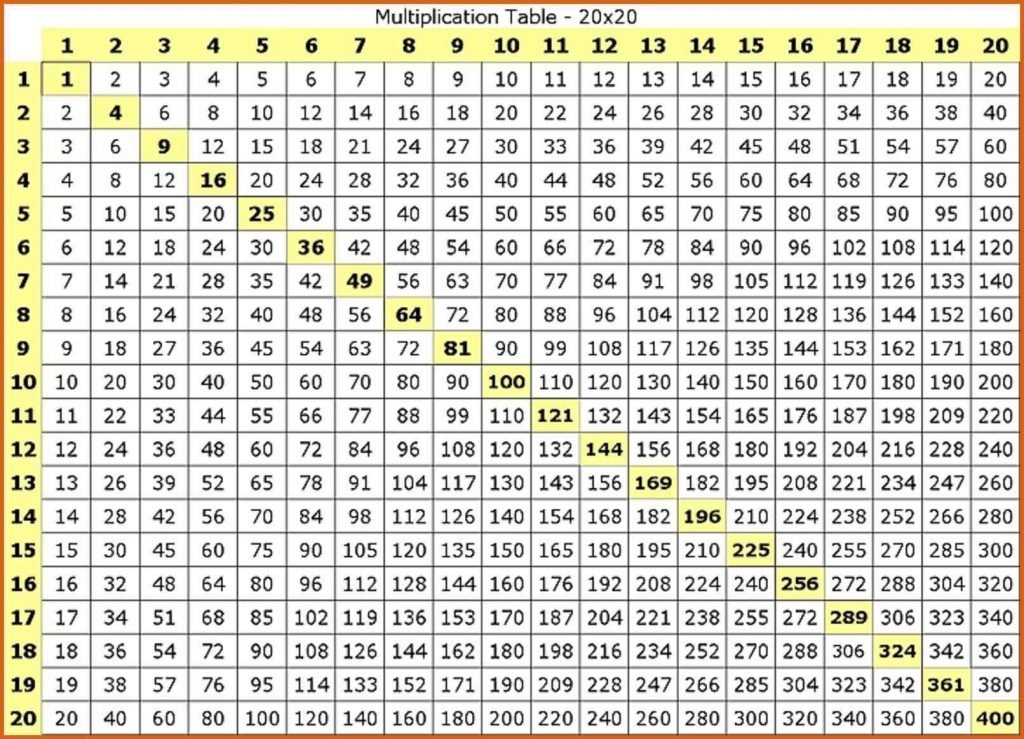 One of the most crucial aspects of multiplication topic is learning multiplication tables. These tables are in complete sequence starting from the number 1. Learning, remembering and mastering the multiplication tables from an early age is beneficial for the child as it will build a strong foundation for further classes in the subject of mathematics.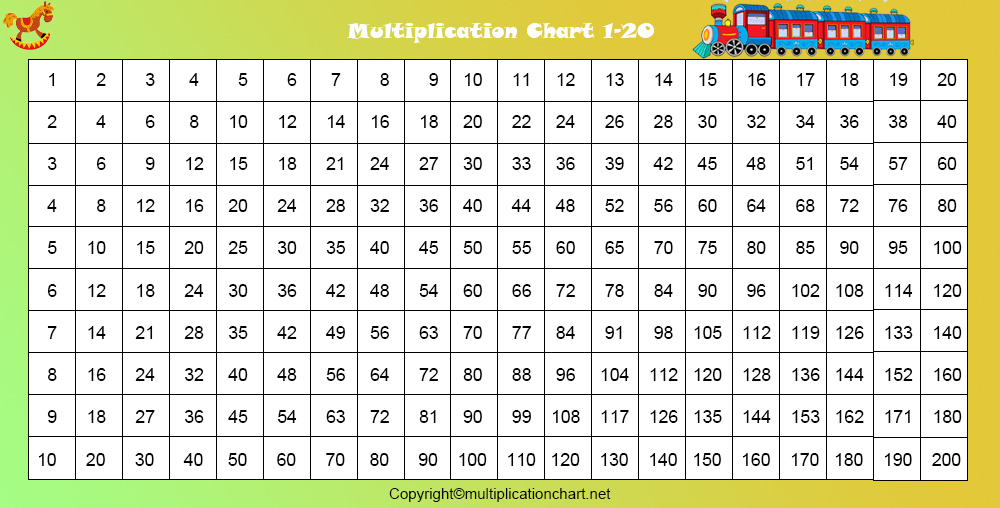 However, many times it is taken as that the child will learn as he/she will grow, but that does not happen often and the child suffers as the classes goes higher and even later in the age. Mastering multiplication tables also helps the child as a professional and individual later in life.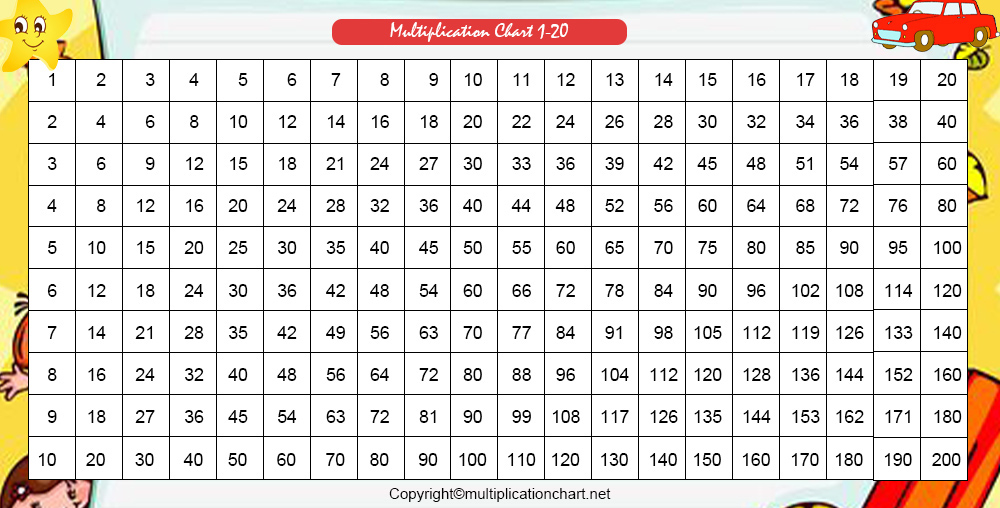 Multiplication Chart 1 to 20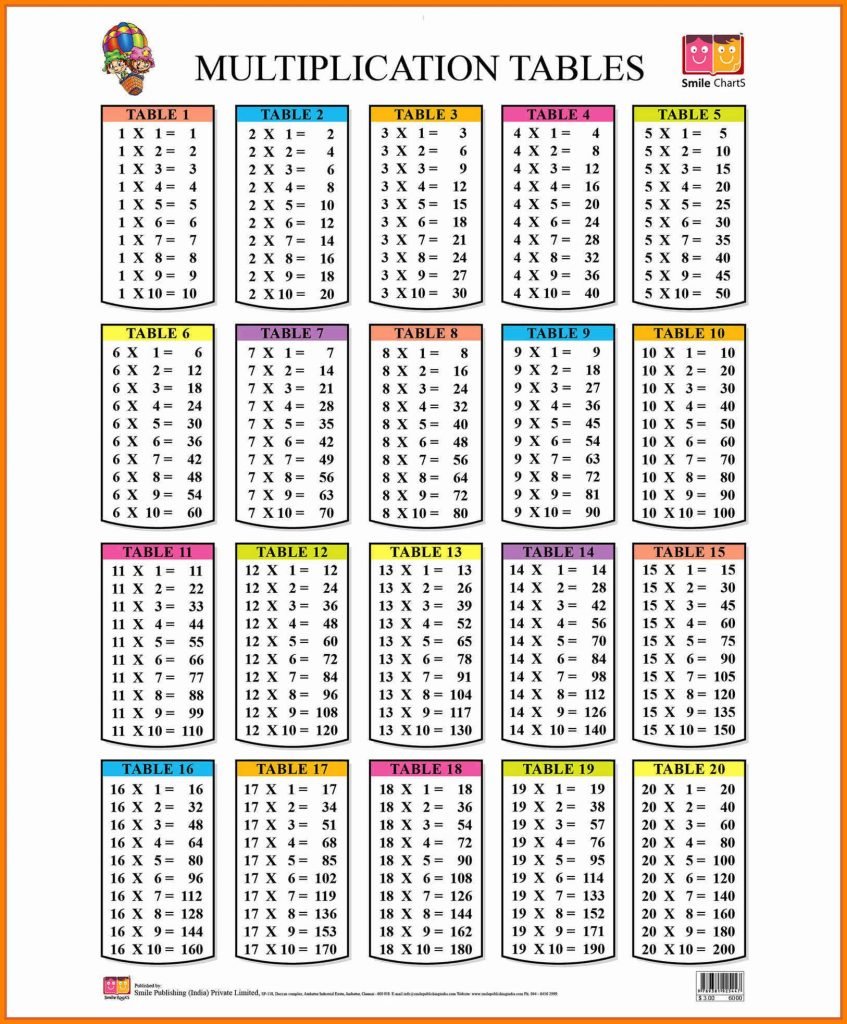 Blank Multiplication Chart 1 -20 for Kids
During school days learning multiplication table will help the child in having a strong hold on the topics such as division, factions, algebra etc. After school it can be used in higher studies as per the chosen subject by the child and later in life in calculating various factors of household such a managing finances among children, spouse, groceries etc. Businesses also require managing their financial sheets which require someone with great multiplication skills and good in mathematics and finance. So, the effort made in starting of the school time can surely go a long way in life.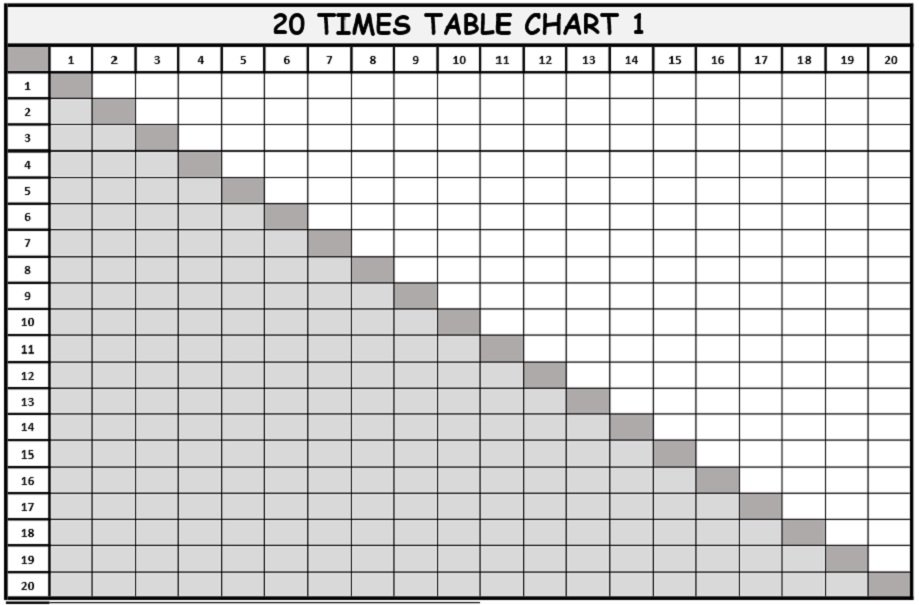 Multiplication Table Chart 1-20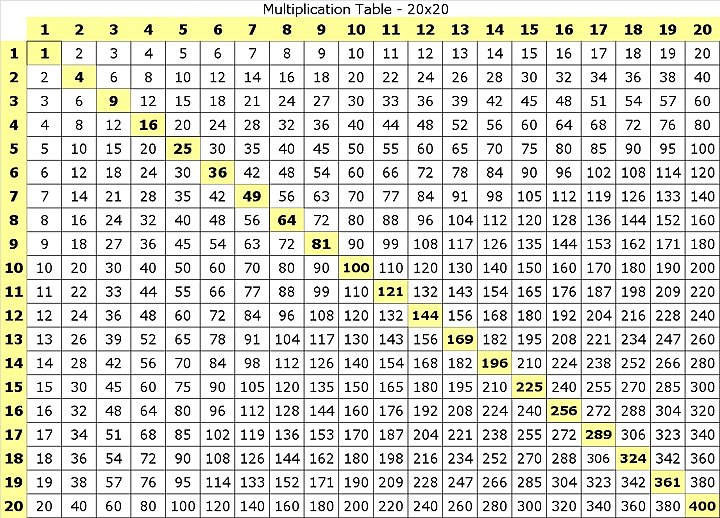 Free Multiplication Chart 1-20 Worksheet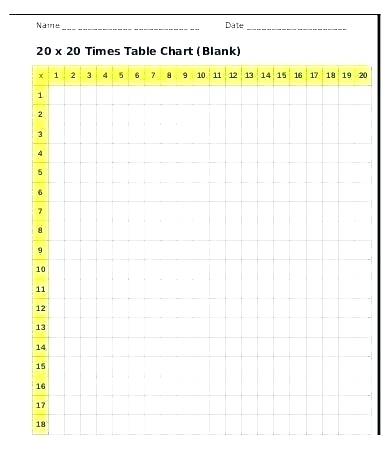 The beginning of the multiplication table charts is from Table 1 to 20. On the basis, which the child can learn and manage the table charts beyond number 20. With the online representation of table charts, a child can learn and remember the tables in an interesting manner. These are perfect for drawing attention of your child to learn these numbers effectively and how it helps improve their memory. So, now that you know all the number of tables available from 1 to 20 numbers let your child gets the best of education.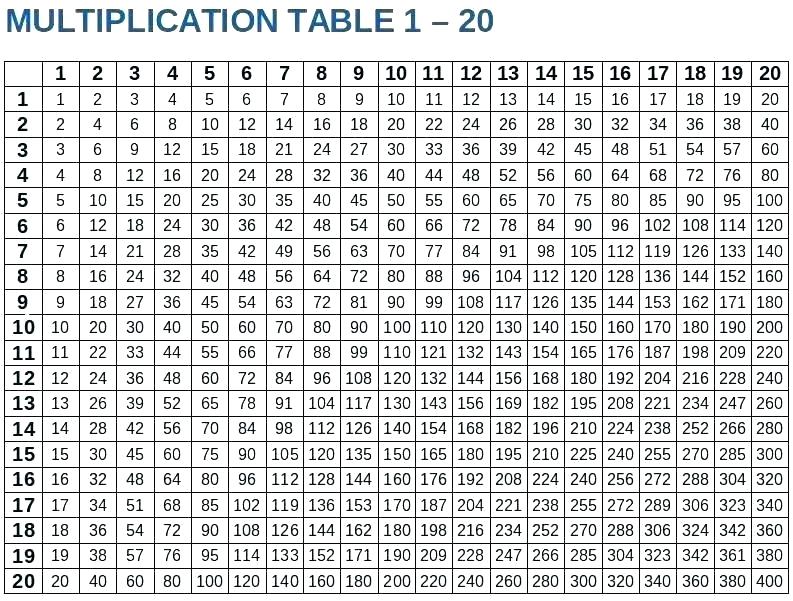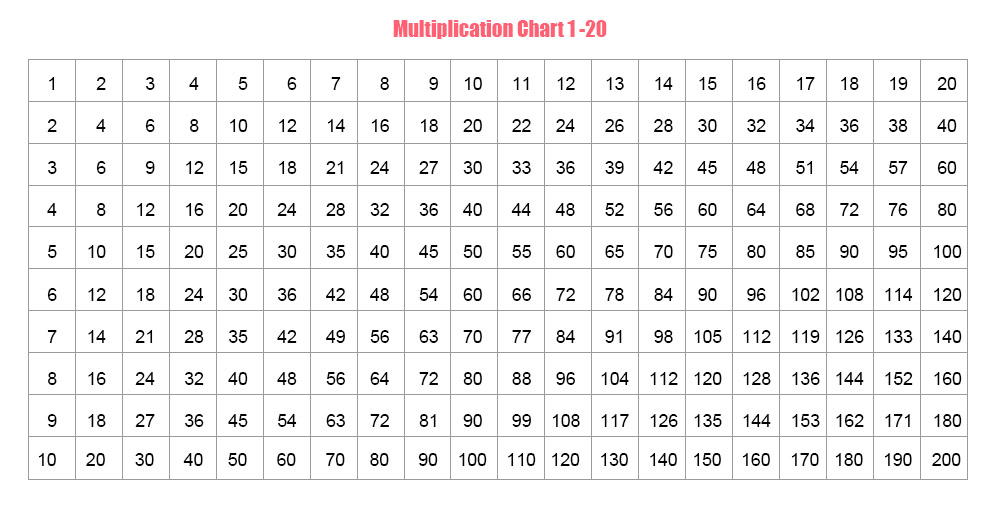 PDF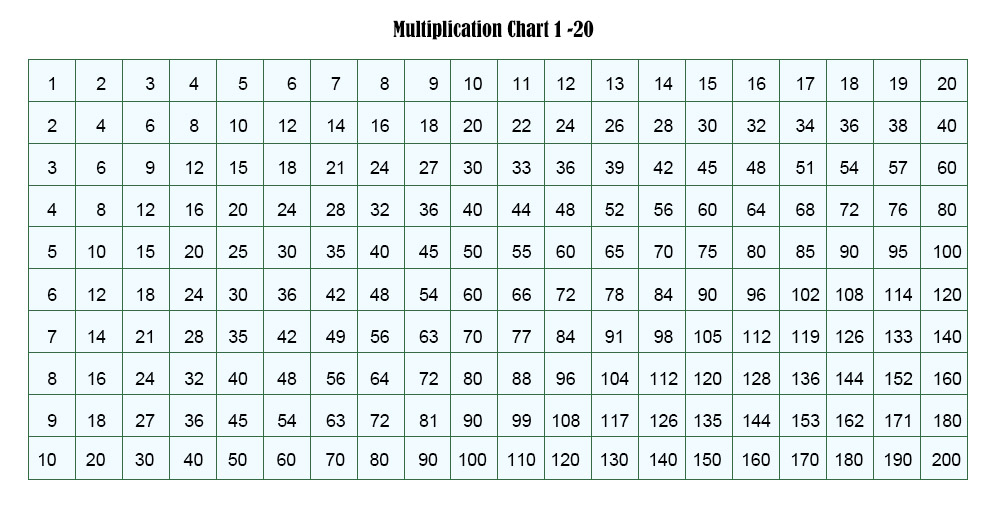 Multiplication Table 1-20