Times Table 10 is one of those basic tables, which are generally taught to the primary educational level kids with a view to teaching the fundamentals of mathematics. The table helps the primary scale students in solving the basic problem of mathematics. This table are dependent on the table calculations therefore this table considers very significantly for all the students.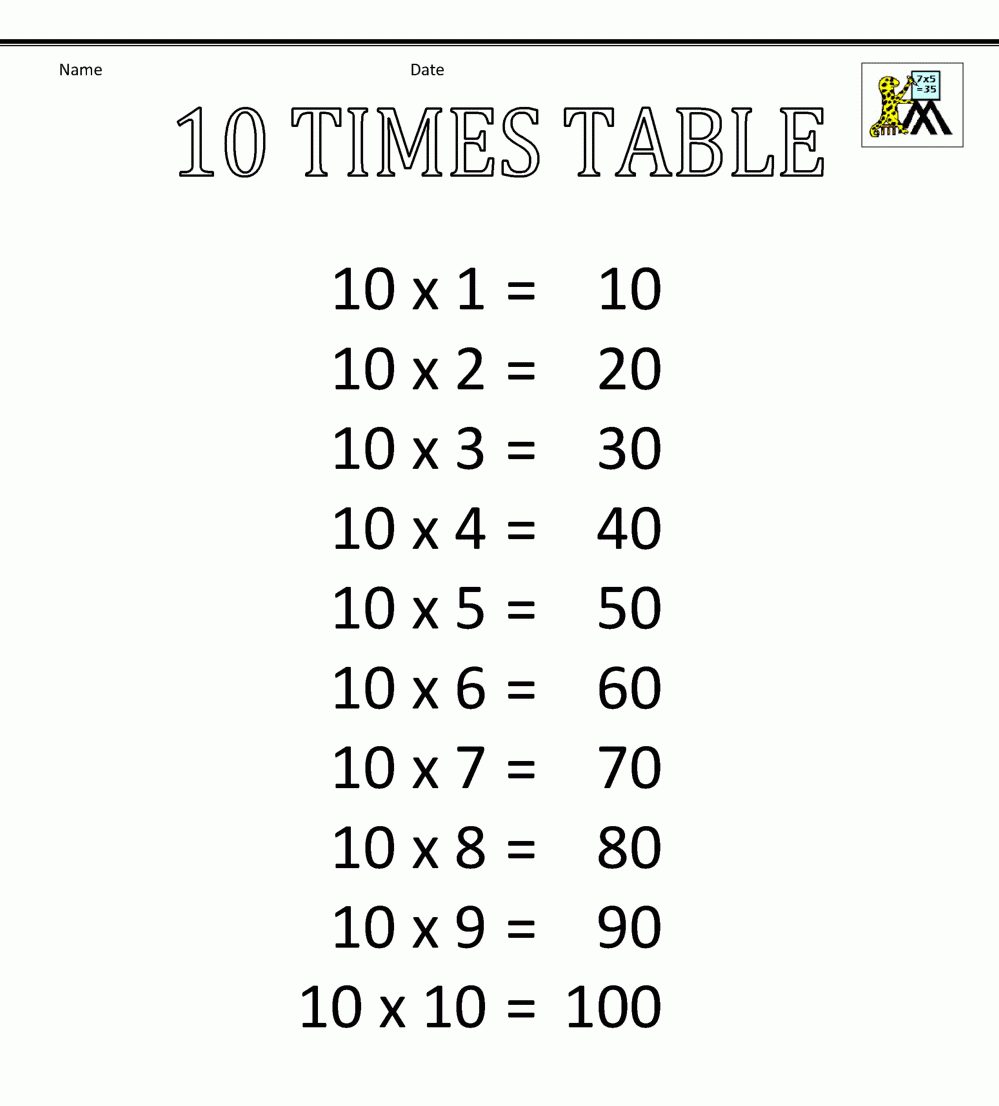 With our attractive and simplified multiplication table, you can easily learn this table of 10 and solve your mathematics-related problems with the utmost ease to score well in your relevant examination.
10 times 1 = 10
10 times 2 = 20
10 times 3 = 30
10 Times 4 = 40
10 times 5 = 50
10 times 6 = 60
10 times 7 = 70
10 times 8 = 80
10 times 9 = 90
10 times 10 = 100
10 times 11 = 110
10 times 12 = 120
10 Times 13 = 130
10 Times 14 = 140
10 Times 15 = 150
10 Times 16 = 160
10 Times 17 = 170
10 Times 18 = 180
10 Times 19 = 190
10 Times 20 = 200
10 Times 21 = 210
10 Times 22 = 220
10 Times 23 = 230
10 Times 24 = 240
10 Times 25 = 250
Times Table 10 Chart
Table learners who want to learn table 10 in a most simplified and systematic manner should definitely check out our multiplication anchor chart.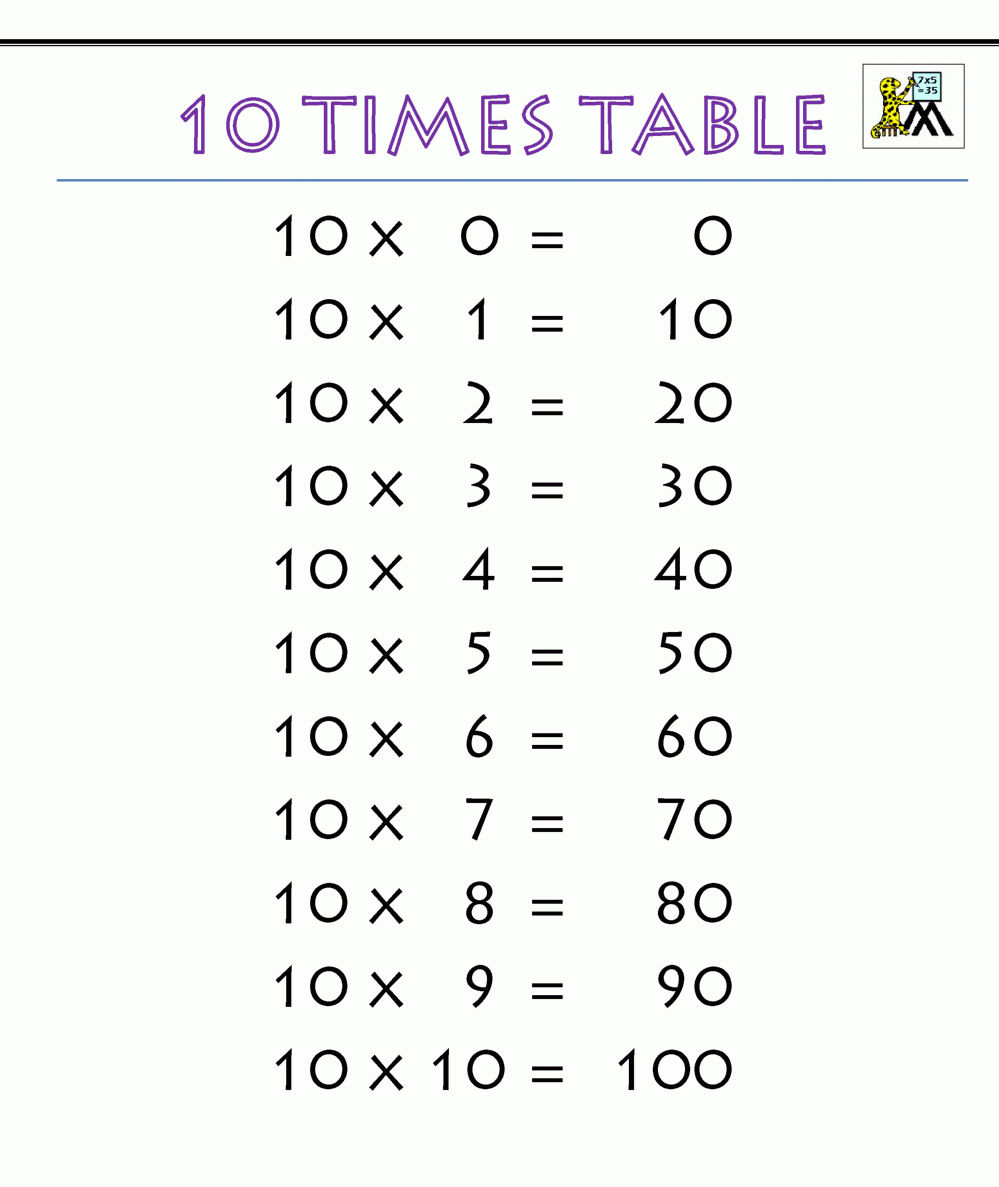 In this anchor chart, we have defined a multiplication table of 10 with the help of a chart and other such graphical images. By It any student can get a systematic understanding of this table.
Multiplication Table 10
Moreover, there are the proper instructions drawn in the anchor chart, which direct the students to learn and memorize the table in the fun effective manner, so that they can retain it for long.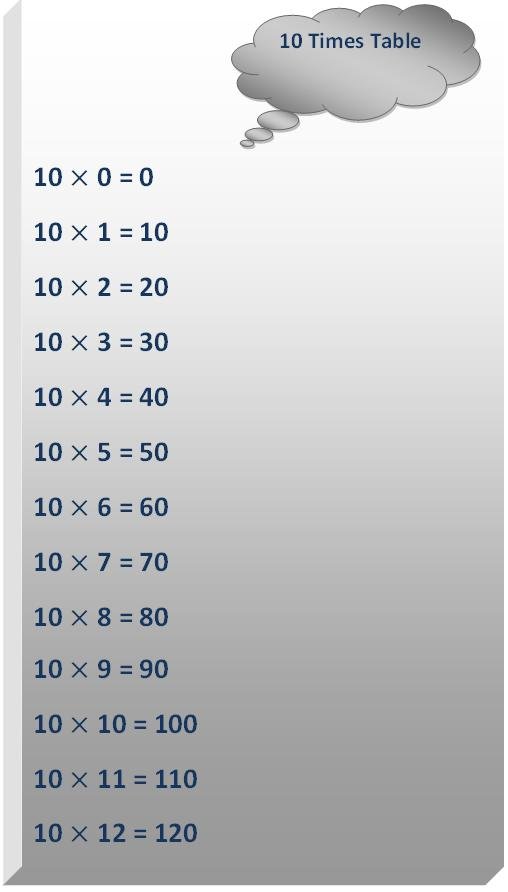 Printable Multiplication Chart 10
Gone are the days of physical cumbersome table charts. It had no mobility for the students to learn tables from anywhere. In the current scenario, we are living in the digital world where printable multiplication charts are quite an in demand. As they provide the convenience learning of multiplication tables.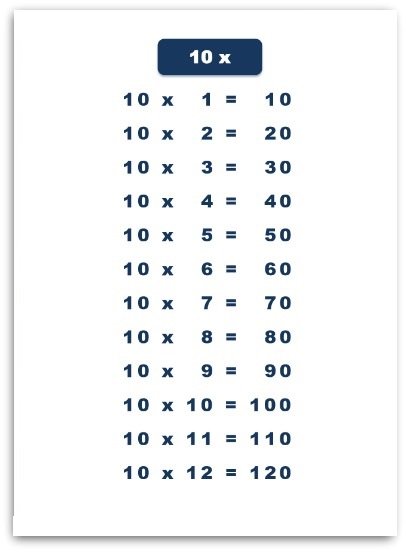 You can get the same printable multiplication chart from here for table 10. By which you can learn this table through your smartphone device. You can also print it for the physical format of the table.
Multiplication Chart 10 Worksheet for Kids
Well, if you want to practice a table of 10 in your leisure time or as part of your school learning, then our worksheet style multiplication chart can be of much use to you.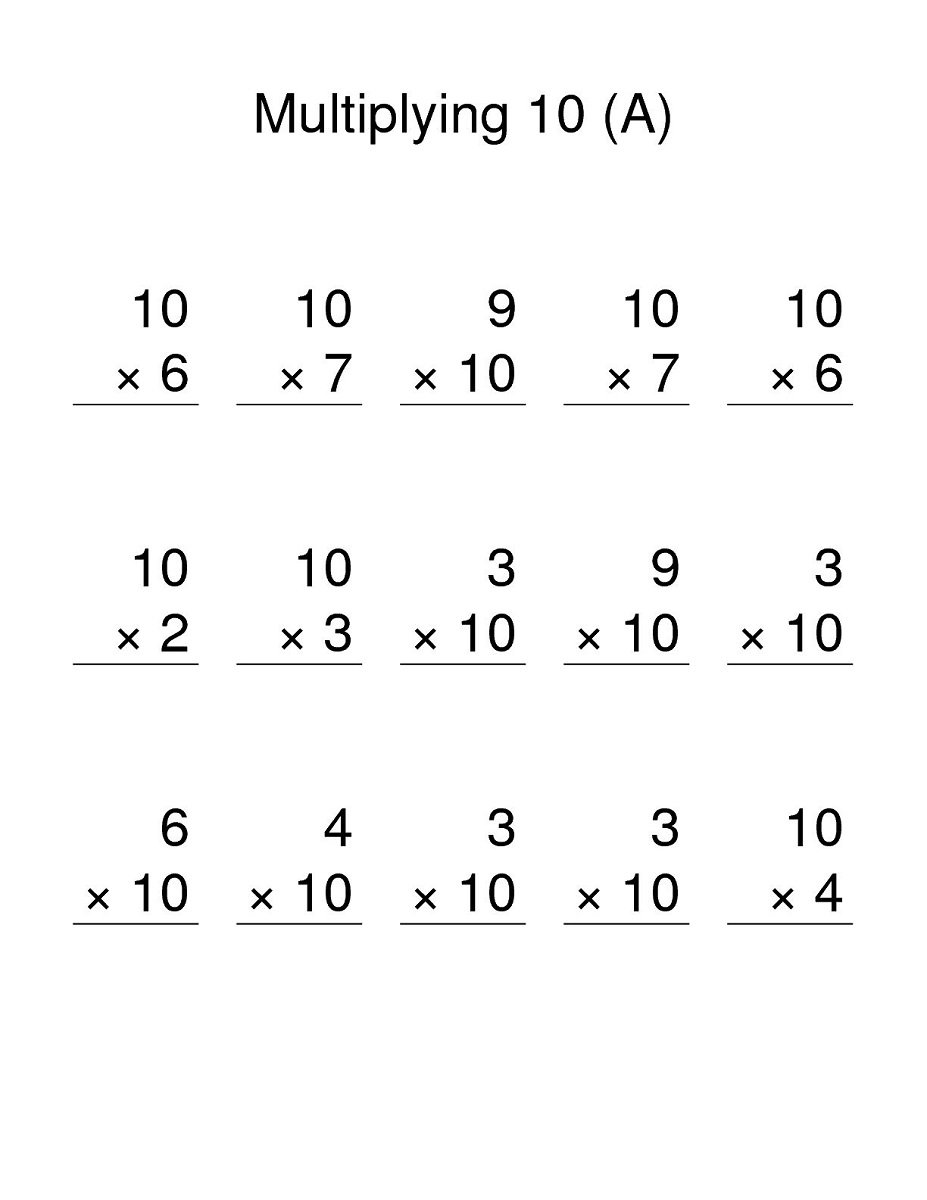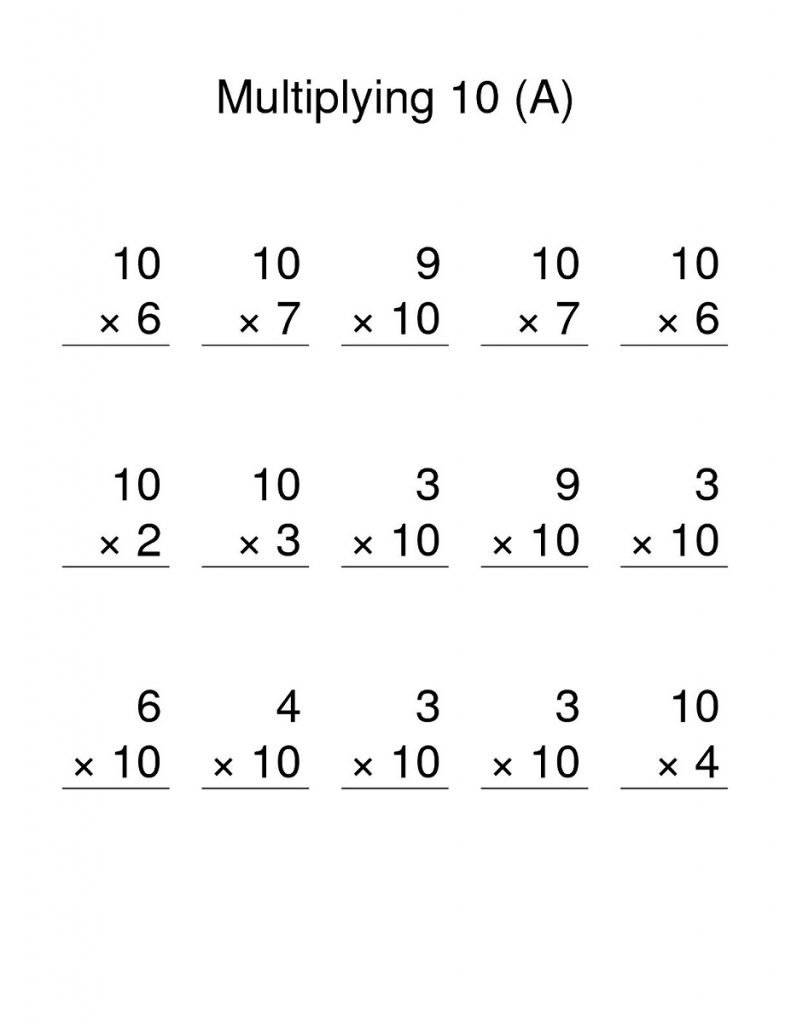 We are having the different types of multiplication chart worksheet, by which you can practice the table of 10. In this worksheet, there are several types of exercises to practice table. Such as the missing numbers table, drawing the line of sum worksheet etc.
Multiplication Chart 10 Blank
Blank multiplication chart of table 10 resembles to a blank paper. It you can modify or customize in accordance with your own requirements.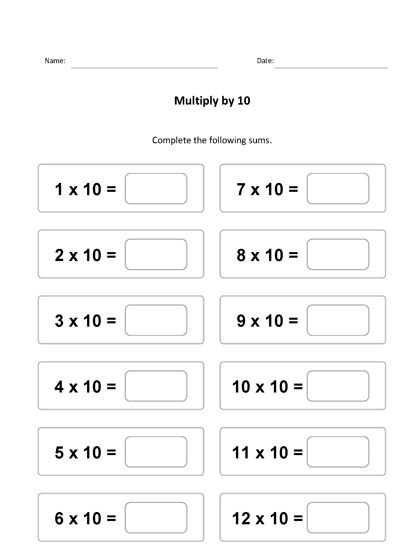 In this blank multiplication chart, you will basically get the template or the layout of the table. Further, you can draft the internal content of the table as per your own interest.
This type of multiplication chart considers ideal to be used in the examination or test to evaluate the knowledge of kids about the multiplication tables.